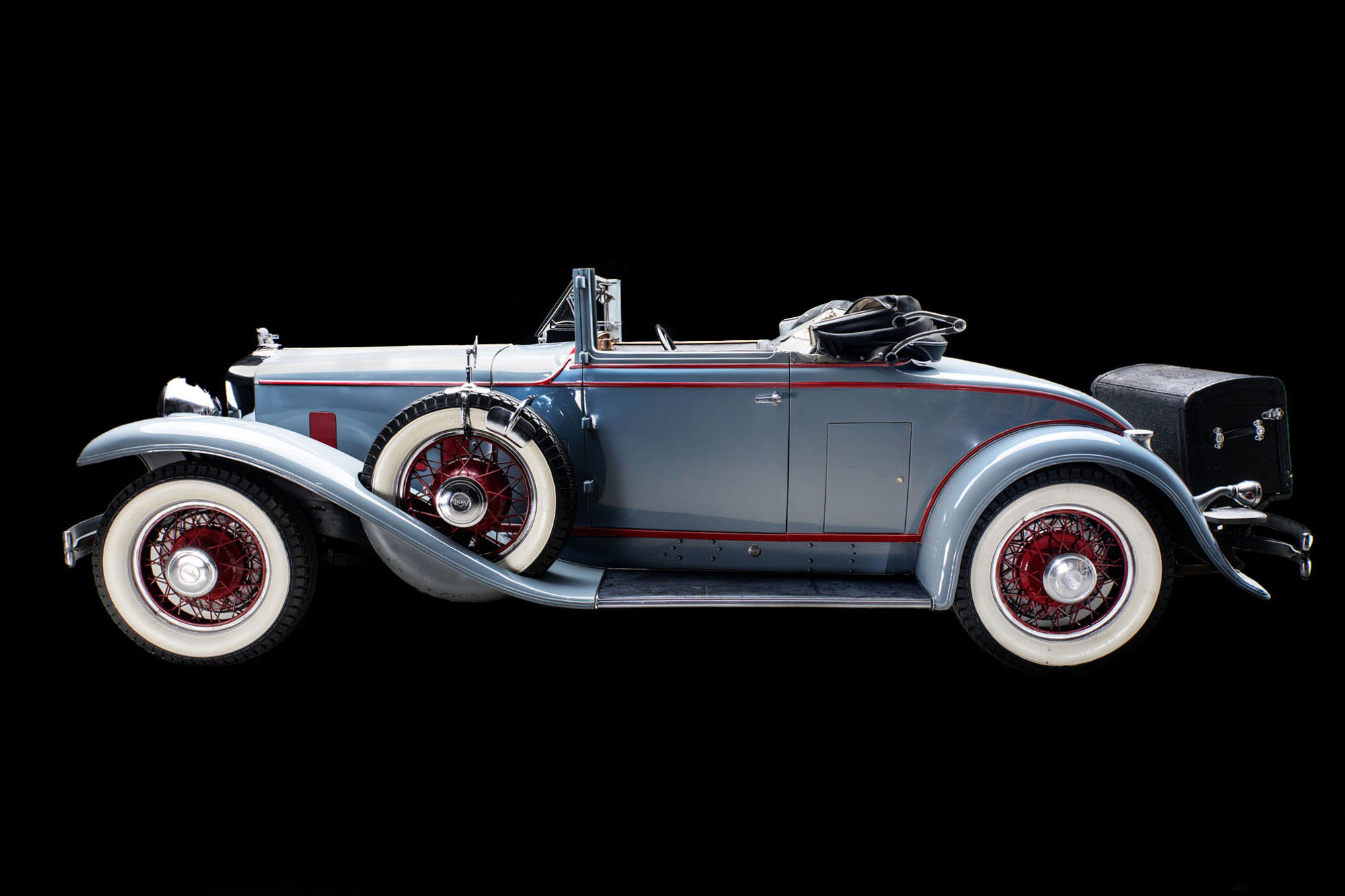 1931 Stutz SV 16 Series MA Convertible Coupé
Make / Model: Stutz SV 16 Series MA Convertible Coupé
Year: 1931
Engine: Straight 8-cylinder, overhead cam, dual spark plugs, 322 cui / 5277 cm³, 113 PS / 83 kW
Transmission: 3 Speed manual
Description
In 2017 we acquired another masterpiece from the early US automobile era, our 1931-er Stutz SV 16 Convertible Coupé.
It is believed that our Stutz SV16 Series MA is one of less than five Cabriolets that still exist. The SV-16 had been developed by Charles Greuter, a Swiss native who had been with Stutz for a number of years. The car features the Bijur lubrication system, nine main bearings, overhead cam unit and dual spark plugs for each cylinder. The 322 cubic-inch overhead cam inline 8-cylinder engine was officially rated at 113 horsepower by the factory, however many believed that the number was dialed down a bit so as to make the Stutz star engine, the DV32, appear to have a much higher power advantage.
Our Cabriolet Convertible was given an in-depth restoration several decades ago. The quality of the restoration work performed has been honored with an AACA "national winner" award. The classic is finished in Dove Gray with red radiator grill, stripes as well as wire wheels. Seats and door panels are finished in a matching gray leather material while the folding top is done in black. It has a 137.5 inch wheelbase, which allows for plenty of room for passengers up front and a few occupants in the rumble seat.
The restoration of our 1931 Stutz Convertible Coupé is one of our upcoming projects. We will report about the progress in our "NEWS" section frequently.
Stay connected!